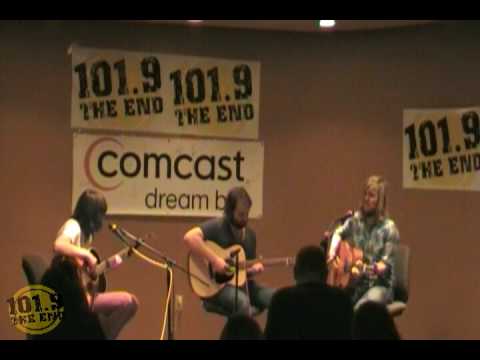 Band of Skulls. Still awesome. (Thanks, Tim)
It's an album called Baby Darling Doll Face Honey by Band of Skulls. It costs $6 and is the most purely original rock and roll I've heard since, well, maybe Led Zeppelin.
Jack White, Jet, and Wolfmother may have reintroduced the world to blues rock this century. But the three-man Band of Skulls seems to have perfected it.
In a word, a revelation. (Thanks, David)